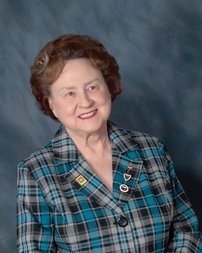 Greetings from the President
Dear OFWC Members,
As the year of 2016 progresses, we look back at our plans, such as plans to diet and exercise, take control of our finances and plans for family and vacations.
Besides that, we give of our time and talents to the many causes of our individual clubs. Before you know it, Spring is here and with its arrival, the Fine Arts Scholarship Competition, in April. Shortly
after that is the OFWC State Convention in May. Then, June comes along and it is summertime.
Along the way, we continue our hopes and dreams for an improved tomorrow.
This year, I shall be leaving you early, but I want to thank you for the opportunity of being your OFWC State President. Especially, I wish to thank the angels who served on my Board. It has been an honor to serve this great organization. I thank you, the membership, for your support. Many women have gone before me and were my inspiration. I hope I have made a difference by my leadership. I want to welcome Mary Accettura to the clan of Presidents. She has my blessings for a successful two years.
Respectfully,
Freddy Lou Barneburg
OFWC State President
Join us! Living the Volunteer Spirit!
---